Vibrant LED Bars, Room Status At-a-glance
Checking the availability of a meeting room becomes ever easier with the colored LED bars.
The bilateral cambered, full-RGB LED bars, allowing for customized color settings, are of high visibility from any angle of view.
Perform with Enterprise-grade Capabilities
● Support dual-band 802.11ac Wi-Fi module for wireless deployment with enhanced network stability and efficiency.
● Embedded dual Bluetooth 5.0 chipsets for extended features such as Bluetooth gateway – pairing with RoomSensor to enable auto reserve/release*.
● Support NFC/RFID for advanced ID authorization and attendee check-in*.
● Built-in microphone array and dual speakerphones for future expansions like virtual assistants, administrator call, etc.
Broad Platform Compatibilities
Compatible with Yealink Workspace Management Platform, Microsoft Teams, Zoom and other third-party meeting platforms, the RoomPanel offers experiences of your choice for various meeting scenarios and environments, supporting your existing calendar system.
Simple Deployment, PoE Support
Supporting PoE and DC power supply, the Panel is labor- and time-saving to install with provided mounting brackets on concrete wall/glass/wood and other surfaces, with parallel or tilt angle.
Efficient Remote Management
Working with Yealink Workspace Management Platform and Yealink Management Cloud Services, all the meeting room devices and schedules can be monitored, managed, and analyzed with ease and efficiency.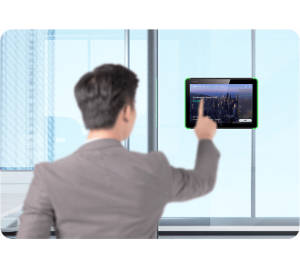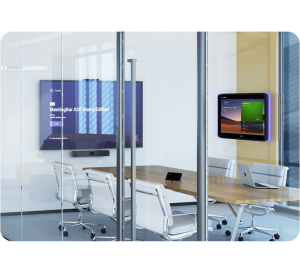 To make an order or to arrange a showroom visit to view & test the product, please email [email protected] or phone (01) 898 3755.