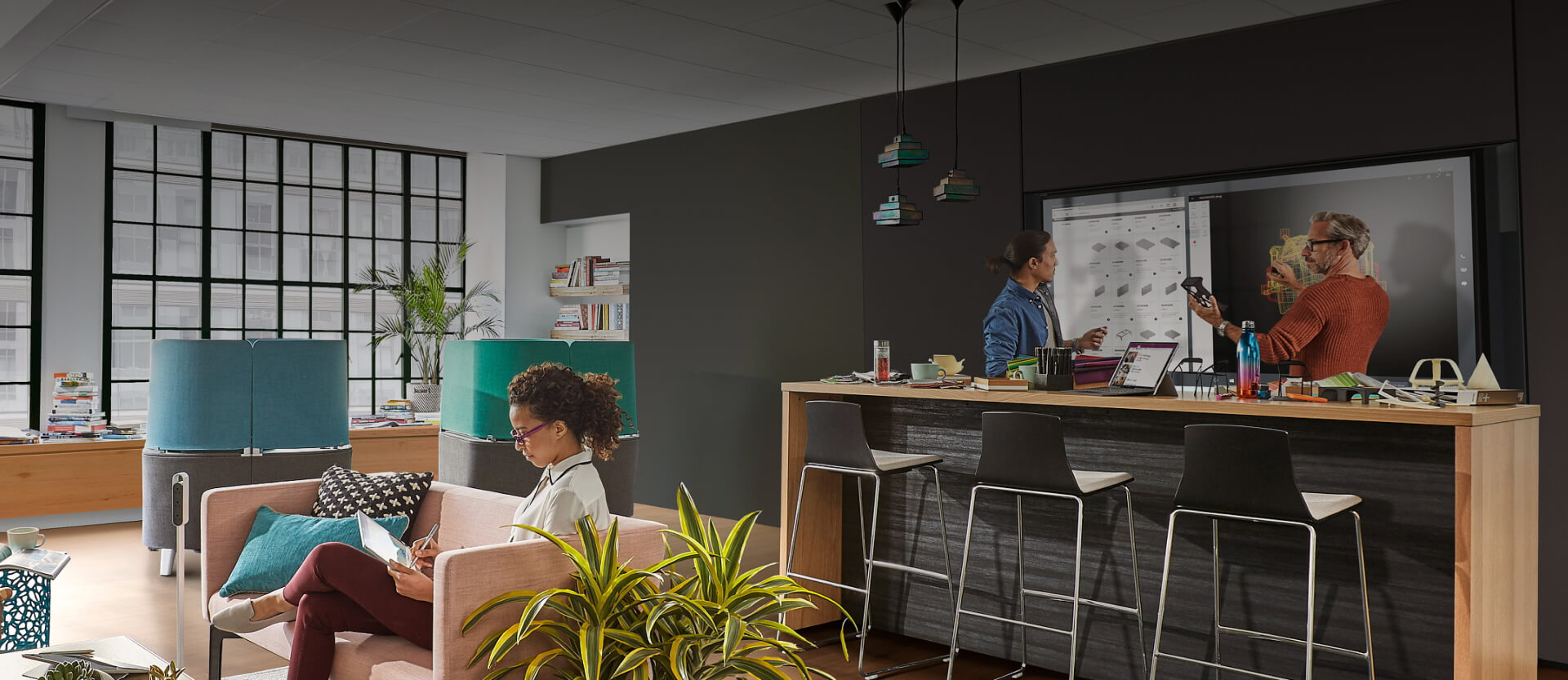 What We Do
What We Do
Workplace Consultancy
We deep dive into your organisation's way of work and talk to people at every level through workshops and surveys to uncover your organisational goals and the needs you may not have known you had. The results help us build an environment that ensures the well-being of your employees.
Inspiration & Design Services
Our design team can manage the entire design of your space or provide elements of support to complement your existing architects or designers. Effective space planning ensures that maximum optimisation of the workplace is achieved. We provide space planning, furniture curation, interior design, 3D visualisation and graphic design services.
Procurement & Sourcing
We can offer a full turn-key package to consult, design, procure and install your project or any individual aspect of this. This can include creating initial budgets, surveys and audits, multi-package furniture samples and mock-ups, advice on all finishes, project management and installation. We source from furniture manufacturers across Ireland, the UK and Europe.
Project Management & Installation
Our experienced project managers can handle every aspect of planning and co-ordinating of your project. We can ensure that your furniture is synchronised to arrive on time to fit in with your schedule and executed in the most efficient and seamless way possible. Our professionally trained fit out team are experienced furniture installers that will make sure that your furniture is protected and disruption to your business is minimised.
Full 'Day 2' Servicing & User Training
With our technical team in place, we can provide after sales services for as long as our clients decide to use our products. We can provide training for your employees on how to use their furniture ergonomically and we can also provide ongoing furniture maintenance after the installation date.
Move Management & Storage
We provide move management for office relocation. We can dismantle, protect, move and re-install your existing furniture quickly and professionally. Our packing services provide labelled crates for your employee's workstation items, tracking them throughout the move to ensure they arrive seamlessly. We can also store your furniture in case of last-minute project delays.
Speak to us today
Come and visit our showroom in South Dublin. Contact us today to arrange a visit!