The Case for Place and the Need to Get It Right- Competing in the Post-COVID Era
Findings in this article were taken from the updates to the Steelcase series "Navigating What's Next: The Post-COVID Workplace."
The COVID-19 crisis thrust millions of us into a mass experiment in working from home. As economies begin to reopen, CEOs are starting to think about how work will change as a result of what we've experienced and learned. The ways we need to compete are different now and a return to business as usual is not what organizations and employees will need as we enter one of the most volatile and complex business climates in recent history. To succeed, organizations will need to be highly adaptable, and able to respond and adjust quickly to changing conditions now and in the future.
We are at a tipping point and senior leaders must make a choice about where and how people will work. The wrong choices could prove costly on many levels. The pressure to get it right has never been greater.
The Realities of an Extreme Work-From-Home Strategy
People have been predicting the end of the office since the invention of Wi-Fi and laptops. Today, lots of people are suggesting the office will go away as companies fully embrace work from home as a way to give people greater flexibility. During the crisis, anyone who could work from home did and, for a while, many people thought it worked pretty well. But after months of living on video, the novelty has worn off. The vast majority of us — 88-90%* depending on the study — want to work in an office again.
So why are we still having conversations about the office going away? There are three common misconceptions that continue to fuel the notion that exclusively working from home makes sense for everyone:
Misconception #1
"It costs less to have people work from home."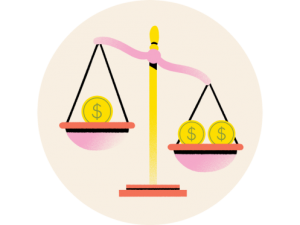 Real estate and people are the two highest investments an organization makes. As some companies consider ways to reduce real estate as a cost-saving strategy, it's important to consider the true costs to people.
Working from home is not possible for everyone. People may leave. Some senior leaders perceive that WFH has been widely successful, but data tells a different story. Executives with larger homes and dedicated, well-outfitted home offices are doing fine. Their days are filled with video meetings reviewing the work of others. But their teams and more junior people, often with smaller homes, roommates or younger families, are already facing a number of challenges that are not sustainable.
Misconception #2
"People are just as (or more) productive at home as they are in the office."
That depends on how you define productivity. Some forms of work are easily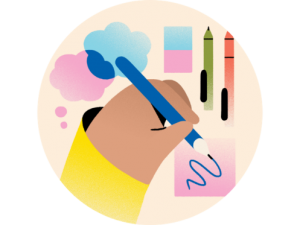 accomplished at home. But true productivity of knowledge workers relating to creativity, innovation and transformation are notoriously difficult to measure in the short-run — particularly during a pandemic — and incredibly hard to accomplish virtually.
Informative and evaluative collaboration can easily happen via video. But generative collaboration is the most challenging in any condition and the most difficult to replicate online. In an all-virtual environment people struggle to have a normal flow of conversation and read body language while sharing content — both of which are critical behaviors to innovation.
Work is inherently a social activity. Ask people what they miss most about the office, and not surprisingly 74% say "the people," according to Gensler's US Work from Home Survey 2020. But this isn't just a feel-good metric. Respondents cite four top reasons they want to return to the office: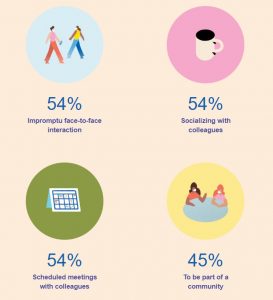 The same report, states that only 12% of workers want to work from home full-time.
Misconception #3
"People who work from home have a better work-life balance."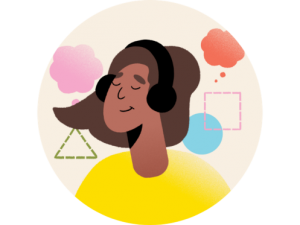 Working from home has its benefits — no commute, comfy clothes and more time with family or pets. But data reveals it also comes with its own set of tradeoffs. But the reality is people work longer as the line between "work" and "home" blur. Employees around the world have increased their average workday dramatically since the onset of remote work following the COVID-19 outbreak.
Some other findings included that Virtual meetings are more exhausting than in-person ones and that sedentary work takes a toll on physical wellbeing.
"Zoom fatigue" is real. The exhaustion many people feel from a life lived on screen day-in-and-day-out is based in neuroscience. Our brains have to work harder to make sense of the limited cues we get on screen. We have to pay more attention to understand facial expressions, the tone and pitch of the voice and body language (BBC).
Steelcase research during the pandemic found that only 21% of people reported being highly engaged at home — significantly lower than the 34% reported by the Steelcase Global Report: Engagement and the Global Workplace done before COVID-19.
WebMD polled more than 1,000 readers in the U.S. and found half of the women and 25% of men reported gaining weight due to COVID stay-at-home restrictions. Contributing factors included: a lack of movement (no walking between meetings), no shifts in posture, constant access to food, etc. In addition, damaging ergonomic environments are literally generating physical pain at home. WKspace, a UK workplace strategy firm, reports 84% of people still need a suitable workspace at home. Movement, ergonomics and healthy nutrition are all dimensions of wellbeing people are missing while away from the office.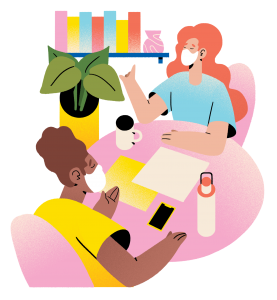 What's Next: Skip the Status Quo- 5 ways to Build a Compelling + Safe Workplace
1)  Expand the ecosystem of places, offer more choices, more control
Everyone's sense of what makes them feel safe will be different and will change over time. So, we will need an expanded ecosystem of places — the workplace, home and potential satellite spaces — from which people can choose where and how to work based on their needs.
2)  Shift from fixed to fluid
Work environments designed with fixed architecture and furniture must shift to become more fluid. No one knows what the future holds. Disruption is a given — whether it's another wave of the virus, social unrest that shuts down a city or a natural disaster. Organizations need spaces that can adjust easily and quickly – not just by facilities but by employees – supporting the social distancing requirements of today, but also empowering employees to adapt spaces based on the type of work they need to do and the level of privacy they need to do it.
3)  Focus on "me within we"
The workplace will need to balance the growing need for teamwork ("we") with the needs of the individual ("me"). Prior to the pandemic, work was becoming more team-based and many people struggled with open plan offices that emphasized group work to the exclusion of individuals' need for concentration and focus. After the crisis, we'll lean on the office to support the collaborative work we've all missed in an even bigger way — people will need to be able to quickly shift between working alone and together. They'll also need more spaces to focus, especially if they can't find solace at home and places for rejuvenation, as they'll likely continue to feel stress and anxiety.
4) Make every collaboration space high performing
People had two primary destinations for collaboration before the crisis sent us home — open spaces with a coffee shop vibe and traditional, enclosed meeting rooms. Both will need to be rethought and become higher performing going forward. Some of the most inspiring spaces on corporate campuses often sat empty as people gravitated to places where they could get work done. Going forward, collaboration spaces need to be inspiring, high performing and safe.
5) Merge the digital and physical
A crash course in remote work pushed people to improve their digital skills and now the physical and digital need to come together in spaces that support co-located and distance work. As teams embrace more video-based collaboration, large-scale collaboration devices create a more inclusive experience for people and their content whether they are in the same room or working apart.
To read the full Steelcase article, click here.