Ergotron Competition- 3 Working from Home Products to be WON!
During the current Covid-19 Pandemic where working from home has become the new norm and may in deed become the new norm for many even after the pandemic has ended, now is the time to ensure that you are following correct ergonomic postures to avoid any unnecessary injuries while working from home.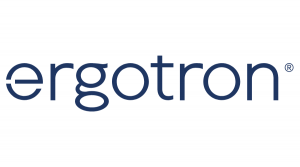 Check our their 'Work From Home Solutions' brochure here
Ergotron
is a movement company who have earned patents on some of the first
ergonomic tilt stands, mounting arms and desk stands. Their vision is to be the world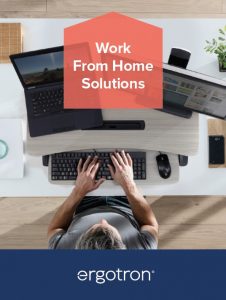 leader in improving how people work, learn, play and care for others. Using
human-centered design principles and the technology of movement, they build
environments that help people thrive. They promise to move their customers-
physically, emotionally and intellectually.
Ergotron offers a broad portfolio of professional-grade designs so you can MoveMore®
as you work from home. From adjustable standing desks to monitor risers and arms,
their products create personalised, ergonomic spaces that inspire creativity and
long-term results. Don't have a dedicated home office? Their space-saving designs fit any room.
To be in with a chance of winning one of these great prizes, keep reading. 
WorkFit-Z Mini Sit-Stand Desktop (1st Prize)
Technology allows us to be more mobile than ever. But working on phones, tablets and laptops may cause people to sit half their day. Add movement to your wor…
Make your workspace work for you with the all-new WorkFit-Z Mini standing desk. This compact sit-to-stand converter turns your current tabletop into a height-adjustable standing desk. The modern grey woodgrain finish fits your office decor and the technology you love—single monitors, tablets or laptops. Best of all, out-of-the-box set-up is as easy as 1-2-Z.
MXV Desk Monitor Arm (2nd Prize)
Add style to your desk without sacrificing functionality. The sleek and lightweight MXV incorporates a modern V-shaped design with proven engineering to crea…
Style meets functionality with the MXV Desk Monitor Arm. Designed with a modern "V" shape, this sleek and lightweight arm keeps your screen stable as you adjust it for how you want to work. The MVX fits in tight spaces and contains the cable chaos with thoughtful cable management.
Neo-Flex® Notebook Lift Stand (3rd Prize)
The Neo-Flex® Notebook Lift premium laptop stand features a six-inch (15 cm) height adjustment range, offering true ergonomic functionality: lift, turn and tilt a laptop's screen to the optimum position to increase comfort.
To be in with a chance of winning one of these great prizes, just fill in your details below.