Our New Exclusive Partnership with Gemino System
We are delighted to announce our new exclusive partnership with the partition company, Gemino System.
Partnering with Gemino System enhances our workplace offerings and has given us the opportunity to expand on our product range for existing and upcoming projects.
Taking each project from the initial concept through to installation and ongoing maintenance, our partnership with Gemino System will provide a fully comprehensive service that enables us to fulfill and go beyond our client's expectations.
We are installing the Gemino GX System in our showroom in September, so make sure to book a showroom visit to check it out. Book now by emailing: [email protected]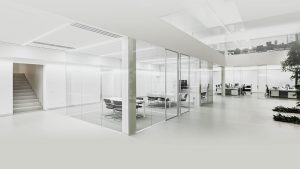 The Gemino System portfolio is made up of their two core products, the GX System & the Gem Cube.
The Gemino GX System benefits from effortless customisation and a permanently portable workspace solution. Gemino System profiles change in accordance with the client's needs, always looking at simplifying the installation experience.
Gemino Systems have also launched the Gem Cube. Varying in sizes, the Gem Cube has the unique ability to combine cubes as your company evolves. Gem Cubes are fully sound proofed ensuring privacy, flexibility and impeccable design.
Find out more about the Gemino System range by clicking here.