Return to Campus | Save up to 20% off
Third-level colleges have been advised to increase on-campus activity where at all possible due to the higher that usual risk of student dropouts.
Since the beginning of the Covid-19 pandemic in Ireland, most third level education has taken place solely online due to the various public health restrictions that have been put in place since March. As a result of this, there has been a growing concern over the number of student dropouts that may arise due to the lower level of engagement among students, especially first years since there is a lack of social interactions and the traditional experience associated with being on campus. To avoid this, colleges are planning the return to campus as soon as possible following public health guidelines. But are they ready??
'Scroll down to check out our Return to Campus Special Offer'
With the current social distancing guidelines, college campuses need to ensure that they are adhering to all health and safety regulations. Educational institutions may choose to bring staff and students back in waves with staggered daily and weekly schedules for classes and activities – and a combination of in-person and remote learning. This approach will be stressful for administrators, educators, students and parents. It will require thoughtful planning and deliberate reflection about resources, technology and, most importantly, desired outcomes.
Returning to school or campus will challenge every institution to rethink their capabilities for providing blended in-person and remote learning experiences to help create a safer environment for students, educators and administrators.
For some insightful information on designing the Post Covid Campus & Learning Spaces,
check out Steelcase's Navigating What's Next: Post Covid Learning Spaces magazine below.
For a limited time only, SAVE up to 20% off on the following Steelcase Education products:
Node

The Node chair is mobile and supports all the ways students learn. It's designed for quick, easy transitions in the classroom, and to support learning modes across the campus.
Series 1
Steelcase Series 1 office chair delivers performance, style and choice. It retains everything that's valued in a chair, while making it attainable for everyone.
Verb 
Verb classroom tables are specifically designed to support different learning modes. The chevron shaped table improves sight lines, encourages collaboration and helps define personal work area.
Catavina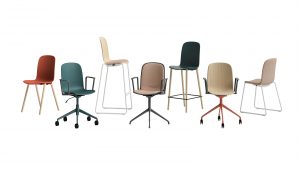 Cavatina is a versatile range of chairs, offering a sophisticated touch to every college campus.
Eastside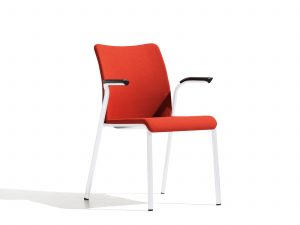 Eastside plain is excellent for optimising space use as it's light enough to be stacked and stored effortlessly. For your reception areas or waiting rooms, Eastside Beam comes in 2 to 4 chairs, with or without armrests, with a tablet as an option.
For more information or to make an order, please contact us on [email protected] or phone us on 01 898 3755.